Network Utility for Mac features
Network Info
A complete report of your Mac's network interfaces.
In that tab you'll find information like the IP, IPv6, other addresses or the data usage statistics about your Wi-Fi, Internet or Cellular connection (if any).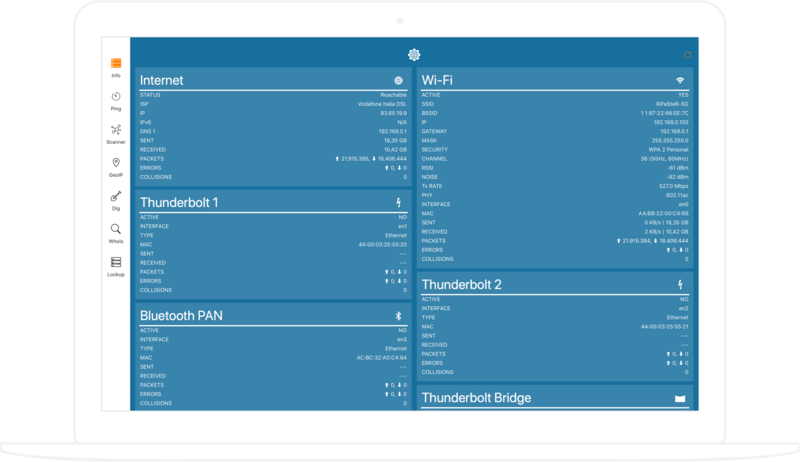 LAN Scanner
Analyze your local network with the LAN Scanner tool.
Discover who is connected to your network and Ping it is a matter of two taps. Easily manage custom subnets to scan only a portion of your LAN.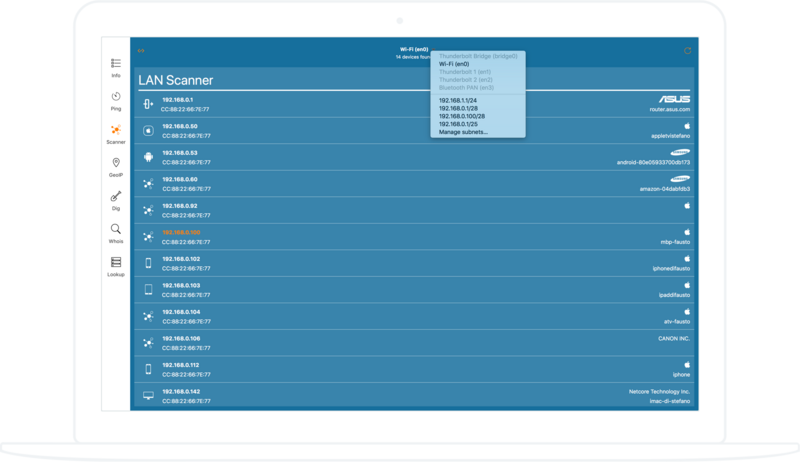 Ping
Ping a LAN device, Ping a server, ping whatever you want.
IPv6 addresses are supported too and advanced options like packet size, timeouts, intervals, etc.. are available and easily configurable. The results of your Ping are available numerically in the aggregated stats, graphically in the real time graph or listed, a row per ICMP response received."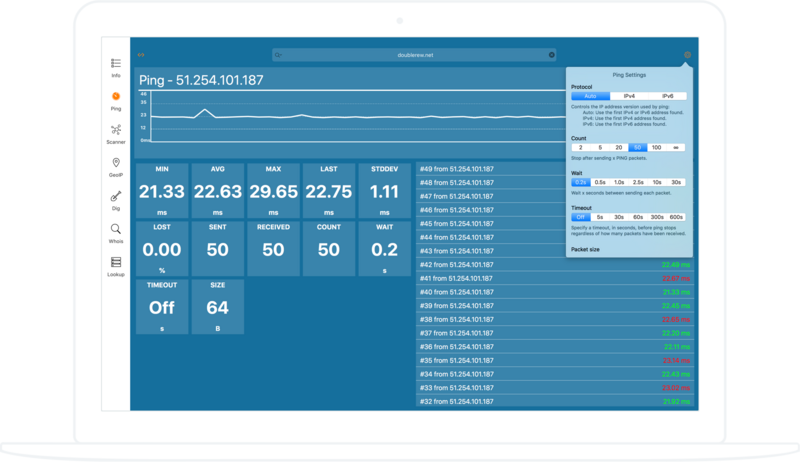 Geo IP
Have you ever wondered where a server or any other IP is located?
That's the tool for you, show the location on a map and get additional details like the ISP or the ASN in the details pane.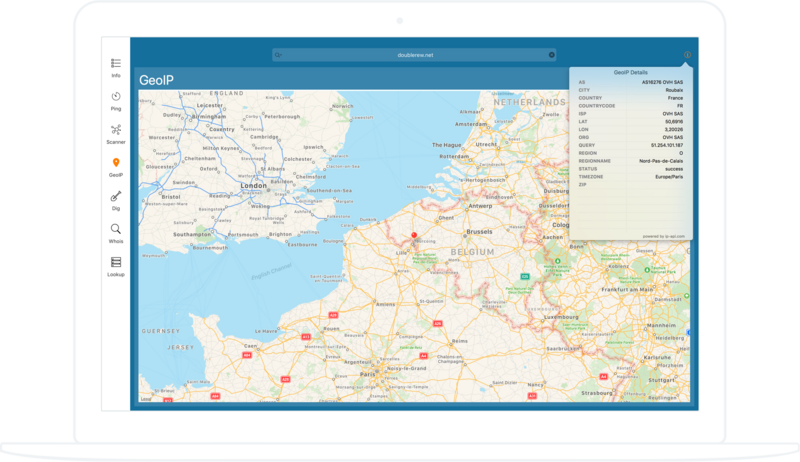 Dig
A DNS lookup utility made simple.
A list clearly shows the result of your query and the advanced options allow you to customize your request from the type of query to the DNS server.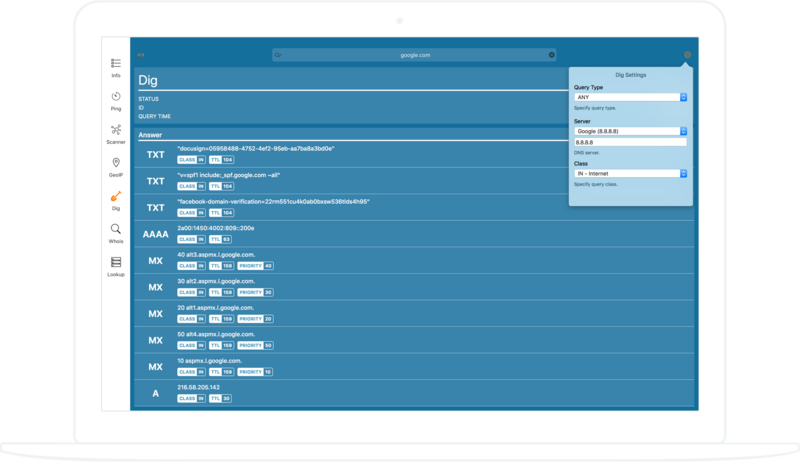 Widget
Notification center useful as never before.
Network Utility comes with an useful widget that brings network informations and the cellular data monitor into your notification center.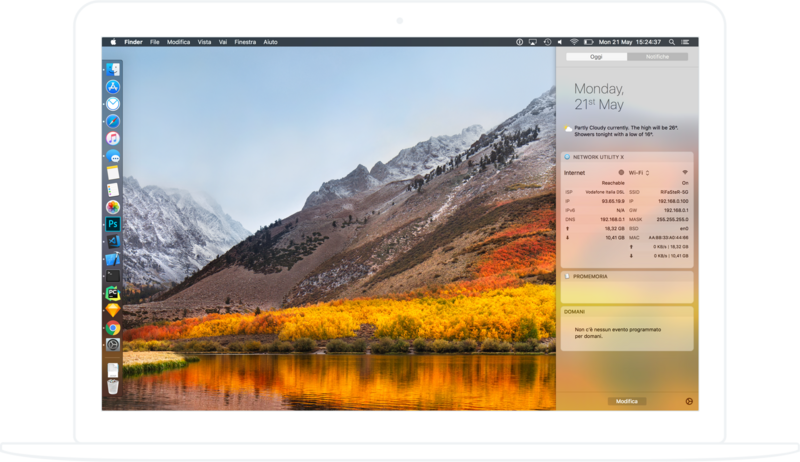 Much More
Whois, NSLookup and every major update brings new tools.